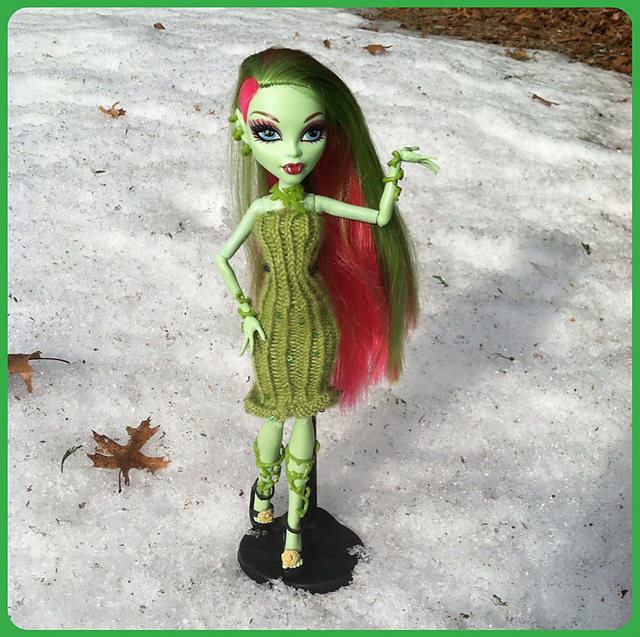 I made another
Urban Mermai
d doll dress recently. It was for St. Patrick's Day. The yarn has sequins in, which adds a nice touch to the dress.
This month I took another class with
Judith Durant
. This one was a knitting with beads class. She showed us how to incorporate beads in our knitting 5 different ways by making this
sampler bag
. We spend the first 45 minutes of class stringing the beads onto our yarn. One row of beads were added with a crochet hook, and another row was on some thread which was added while knitting. This little purse is just big enough to hold my phone. I didn't make the strap very long. It is big enough to go around my wrist. I have no idea when I would ever use this bag, but it is very pretty. I was able to make just over half of this bag in class, and then I finished it on another day. I really enjoyed this class, and Judith is a lovely woman and a good teacher. The beads were tedious to work with, but they were also easy to work with. I plan on making more projects with beads in them.