This month I used all 608 yards of my Mango Madness cotton yarn. I am so excited to not only use up such a large skein of yarn, but to use it all up within 2 weeks. I also like the items that I made with it. My cotton stash is my largest stash, because I love to make kitchen and bathroom items. I can't allow myself to add to it until I use up most of it, but I might have to if I see this colorway again.
Here are the 8 items that I made from this 1 skein of yarn.
About 377 yards were used to make this bag (Feb. 7 - 11). Here is the
free pattern
.
Then I made all of the following items on February 13th. I was on a mission to use up the rest of that skein.
About 42 yards.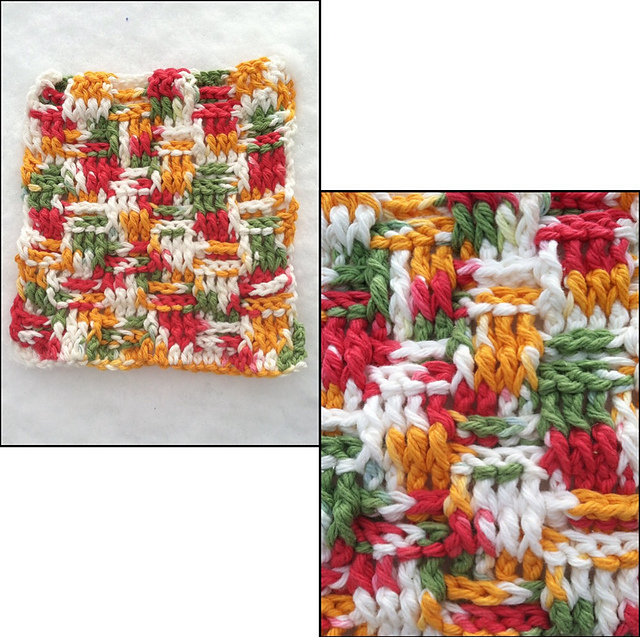 Crochet basket weave dishcloth
About 61 yards.
About 61 yards.
About 60 yards.
Heart Charm
- I only made 1 round before running out of yarn.
About 6 yards.